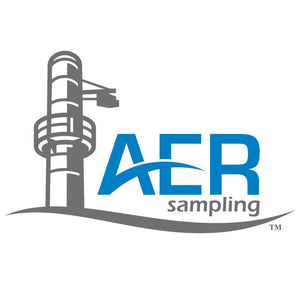 On-site Training --- PN-777
Product Description

Hire an Aer Sampling engineer to train/assist your sampling team at your location today.

If you prefer an on-site training (instead of our training videos or technical support options), you can now hire our Engineering Specialists at a fixed rate chargeable per day.
The tentative schedule is as follows:
Start at 9:00 am
One hour lunch break between 12:00 - 2:00 pm
Finish at 5:00 pm

Usually, the Engineering Specialists would be prepared for these types of training:
Internal: Theory, show and tell, leak checks, trial run/sample, calibration, calculations, Q&A (things that can be done indoors).
On-site: Sampling at a chosen stack/chimney chosen by you.

What can reasonably be done in one day:
Internal: Theory + Show and Tell + Calculations + Q&A or
Internal: Trial run/sample + Calculations + Q&A or
On-site: Sampling at a chosen stack/chimney chosen by you (Pre-sampling data collection only) or
On-site: Sampling at a chosen stack/chimney chosen by you (Actual sampling)

Training is restricted to specific methods and what is in it only. Aer Sampling is not responsible for local interpretation of the methods and how it is enforced.

To ensure you get the most value out of this training, it is best to make sure the person/team attending the training is familiar with the relevant sampling methods (USEPA, EN etc.) and basic college level math and science.

Other Information

No shipping charges.

Fees exclude accommodations (usually three-star hotels and up) and return plane tickets (usually business class) to and from your local airport and transportation to and from your office. Our Engineering Specialist would usually fly out from the closest Regional Head Office. Lodging chargeable starting from one night before the first day of the on-site training, and the night of the last day of the on-site training. 

Please contact our Customer Service and Sales Representatives for a quotation for accommodations and transportation. Please note that date of training depends on trainer's schedule and availability (and affordability) of accommodations and flights. A bio-sketch of the likely trainer will be provided with the quotation.

A serialized Certificate of Attendance for each participant of the training session will be couriered to you after payment (for transportation and accommodations) has been made in full.

-----
Information presented here is subjected to Aer Sampling Group's terms and conditions.
In case of discrepancy between English version and the non-English version, the English version shall prevail.
Doc ID: AERHQWW-pn-777-en
Last revised (Excluding prices): 0; 07.12.21
Previous (Obsolete) Catalog ID: X1-ON
---
We Also Recommend