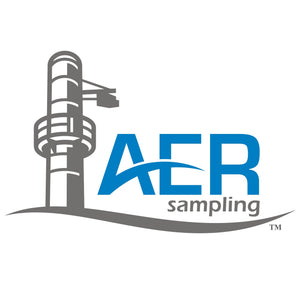 Additional Technical Support, All Methods --- PN-775
Product Description
Aer Sampling provides Technical Support for our entire line of products (via Phone/Video Call/Email). All of our products come with a free one-month technical support. Please purchase this Additional Technical Support to extend your coverage even further. Please refer to our Fair Access Policy on technical support below.

How do I extend my Technical Support?
We offer a monthly extension of technical help and support:
| | |
| --- | --- |
| Terms | Value  |
| 1-month after receipt of goods | Free of charge (FOC) |
| Y-month after receipt of goods | Y months x 5% of subtotal of all physical goods excluding services |
Other Information
Fair Access Policy:
To ensure fair access to our support team for all customers, we are unable to answer general open ended questions related to smoke-stack sampling, (e.g. How do I do isokinetic sampling? Is this site suitable for this particular sampling method?) not related to the items ordered. 

These types of questions are considered as training (and thus take up a disproportionate amount of time). Please visit the On-site Training (PN-777) page for further details on the training option offered by Aer Sampling.
We will assume you have an adequate knowledge of the relevant sampling methods (e.g. EN 13284-1, USEPA Method 5, VDI 2066-1, etc.) and have done at least once on-site testing (not in a training setting). 

How To Order
1) Call/Email your nearest Regional Sales Office to request for quote. Please have your Order ID/Invoice ID ready. 
2) Provide Order ID/Invoice ID to our Customer Service and Sales Representative, they will pass you to the engineer in charge of Technical Support. If you are emailing us, please just include your Order ID/Invoice ID. 
3) You will receive a response as soon as possible depending on the complexity of your questions/inquiries. For more complex questions, emails with photos or screenshots (to help us understand the situation better) will be ideal.

Please refer to our Frequently Asked Questions (FAQs) page for more details.

-----
Information presented here is subjected to Aer Sampling Group's terms and conditions. 
In case of discrepancy between English version and the non-English version, the English version shall prevail.
Doc ID: AERHQWW-pn-775-en
Last revised (Excluding prices): 0; 01.21.21
Obsolete Catalog ID: X2-U
---
We Also Recommend