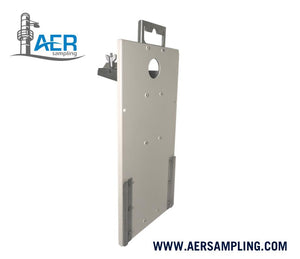 Probe Support Frame --- PN-382
Description
For use in certain procedures that do not require out-of-stack filter heating (USEPA Method 8 & 17; ISO 9096 dry basis "in-stack" filter etc.).


Specifications/Material/Measurements:
N.A.
Purpose and how to use? Relationship to other products?
Save weight and space when filters are not needed with Aer Sampling's Probe Support Frame. Enable probes to connect to glassware directly.
Relevant texts/methods/requirements:
USEPA Method 8 (Sulfuric Acid Mist)
USEPA Method 17 (In-Stack Particulate)
USEPA Method 306 Chromium Emissions Electroplating/Anodizing
Additional ordering/shipping procedures:
Impinger Boxes and Combination Probe Assembly sold separately.
Please refer to the FAQs page for shipping and other charges.


--
Information presented here is subjected to Aer Sampling Group's terms and conditions.
Doc ID: AERHQWW-pn-382-en
Last revised (Excluding prices): 2; 09.17.20
Previous (Obsolete) Catalog ID: UO-PSF
---
We Also Recommend