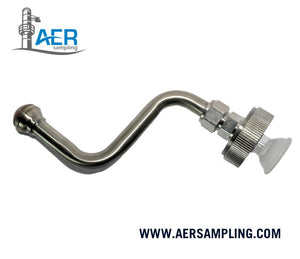 Low Dust Filter Holder Assembly --- PN-329
Description
For use in low-particulate source sampling. Placed inside MKOR Heater Box to use
Specifications/Material/Measurements:
Head (Upstream/Nearer to stack): Borosilicate glass
Tail (Downstream/Away from stack): 316 stainless steel 
Purpose and how to use? Relationship to other products?
Placed insider MKORTM Heater Box to use. Uses 47mm glass fiber filters.
Relevant texts/methods/requirements:
Section 6.1.3 (Filer Holder), USEPA Method 5I
Additional ordering/shipping procedures:
Filters not included.
None. Please refer to the FAQs page for shipping and other charges.

--

Information presented here is subjected to Aer Sampling Group's terms and conditions.
Doc ID: AERHQWW-pn-329-en
Last revised (Excluding prices): 2; 09.15.20
Previous (Obsolete) Catalog ID: UF-LD
---
We Also Recommend