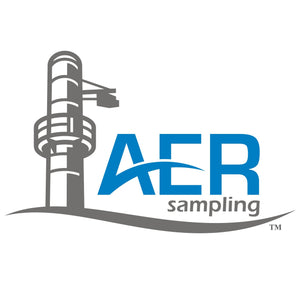 Additional Warranty, All Methods --- PN-776
Product Description
All Aer Sampling products (unless otherwise mentioned) come with a One (1) Year Manufacturing Warranty. You can purchase extended manufacturing warranty coverage here.
Manufacturing Warranty is limited to product defects due to manufacturing error only and excludes expected wear and tear and intentional damages and accidents etc.

How do I extend my Manufacturing Warranty?
We offer annual extension of Manufacturing Warranty:
Subtotal value = X (comes with 1-year manufacturing warranty free of charge)
1-year warranty = 0% of X (Free of charge)
2-year warranty = 10% of X
3-year warranty = 20% of X
---
Subtotal value (X) applies to Aer Sampling physical products only.

Other Information
Please contact our Customer Service and Sales Representatives for more information and a quote.

-----
Information presented here is subjected to Aer Sampling Group's terms and conditions. 
In case of discrepancy between English version and the non-English version, the English version shall prevail.
Doc ID: AERHQWW-pn-776-en
Last revised (Excluding prices): 0; 11.05.20
Obsolete Catalog ID: X6
---
We Also Recommend